Perry Blue
Fri
October 9, 2020
6:00 pm
Strings Bar & Grill ,
2004 W 183 George Waterman Rd, Johnston, RI
Ages 18 and Up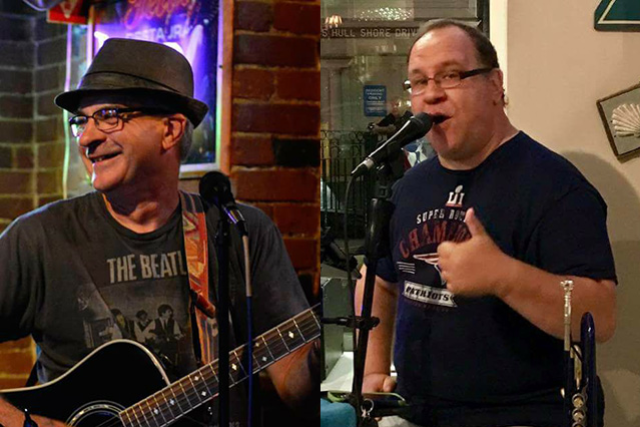 NOTICE:
- This is a FREE event.
- Tickets are NOT required.
- Call 401-233-9300 for reservations.
Perry Blue
Perry Blue, featuring Johnie Bluehorn & Jim Perry, is an acoustic music duo featuring Jim Perry on guitar/keyboards/voice and Johnny Blue Horn on trumpet/voice. Perry Blue plays an eclectic repertoire of styles, including songs from many eras. Pop, blues, country, folk - it's all there!